PCDJ DEX 3 ( Audio/Video/Karaoke For Windows & Mac)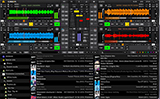 PCDJ DEX 3 (MAC or Windows) is the total entertainment DJ software solution, offering audio, video, and karaoke mixing ability. Automatic beat-sync, smart looping, 4 deck, DJ MIDI controller support, and much more. DEX 3 meets the demands of today's versatile DJ, without compromise!
PCDJ DEX 3 RE (Mobile DJ Software)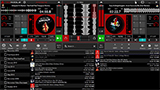 Built off of the latest PCDJ DEX 3 Technology, DEX 3 RE is simpler DJ software aimed directly at the needs of the Mobile DJ. Everything you want to make your job easier, with a clean and user friendly interface that's easy to navigate. Use a DJ midi-controller or a simple keyboard and mouse, your choice!
PCDJ Karaoki (Karaoke Software)
PCDJ KARAOKI is our karaoke show hosting software designed for professional KJs and karaoke venues. Karaoki includes an on-deck singer list with singer history, key control, news ticker, a library printer, a jukebox background music player, and many other features the pro KJ's need.